"Get connected now, because every other business in your industry that you look at... is. ." - Jim Beck
Custom HTML/CSS/JAVASCRIPT
Don't let missed calls turn into missed opportunities. BizApp247's missed call to text service sends automatic messages to missed calls, allowing you to follow up with potential customers quickly and easily. Sign up now and start converting more leads into sales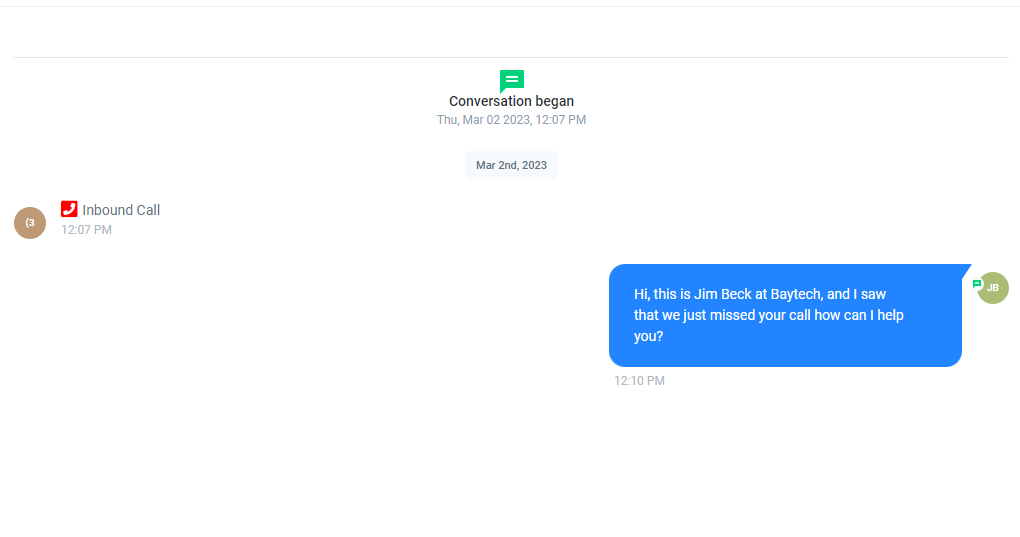 Missed calls can indeed turn into missed opportunities, especially in a highly competitive business environment. BizApp247's service allows you to capture and follow up with potential customers quickly and easily by sending them automatic text messages when they miss a call from your business. This feature ensures that you don't miss out on potential sales or new leads.
Additionally, the missed call to text service can be customized to fit your business needs. You can personalize the messages sent to your customers and even include links to your website or social media pages. This way, you can create a stronger connection with your customers and increase your chances of converting them into loyal clients.
Overall, BizApp247's missed call to text service is an efficient and cost-effective way to follow up with potential customers and turn missed calls into sales opportunities.